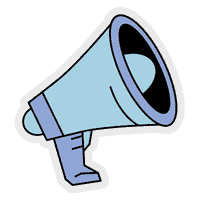 NRJ's Statement Condemning Montebello Park Flag Display
November 21, 2019
Last Friday, November 15th, some students from Jordan Christian High School hosted a flag display at Montebello Park to allegedly "[pay] respect to the 100,000 unborn lives that are lost to abortion each year in Canada." St. Catharines Right to Life shared photos from this event on their Facebook page. 
Niagara Reproductive Justice condemns all anti-choice initiatives, policies, and organizations. We feel troubled by the increasing presence of anti-choice activity happening in the Niagara region. Using phrases like "lost life" equates abortion with murder and reproduces problematic ideas that are scientifically and legally inaccurate. This kind of rhetoric continues to be used to stigmatize and criminalize people for using abortion services. These ideas are erroneous, harmful, and have no place in our community. 
The flags that the students used were provided by We Need a Law, an organization that advocates for increased restriction on access to abortion. They push for increased barriers to access, like waiting periods between requesting and receiving an abortion, which would disproportionately affect marginalized communities, like Indigenous folks living on reserves, poor folks, and people living in rural communities, who already face financial and transport-related barriers to access. Obstructing and criminalizing a person's right to choose to access reproductive services in Canada is an attack on people's bodily autonomy. 
We encourage everyone to challenge problematic ideas circulated by anti-choice groups, learn about the sexual and reproductive health services available in the region, and to connect with us at niagarareproductivejustice@gmail.com for more information. We call on the city of St. Catharines to consider the harmful consequences of allowing the proliferation of anti-choice propaganda. Lastly, we ask that other organizations and people in positions of leadership sign and share this letter in support.