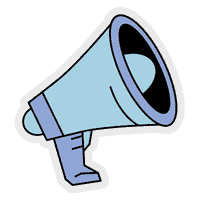 Statement in Response to Hostile Architecture in St. Catharines
November 21, 2021

Niagara Reproductive Justice is disgusted by the City of St. Catharines' continued mistreatment of our community members experiencing homelessness. The city's decision to barricade the public library and gazebo at Montebello Park in order to prevent people from resting in these spots demonstrates the city's disregard for the well-being of its residents.
Instead of directing its resources to provide adequate and accessible housing and healthcare services, the city has chosen to make it even MORE difficult for folks to find a dry, safe place to rest.
This is an irresponsible use of public funds.
These spaces exist to be used by the residents of St. Catharines. When hostile architecture is erected, it communicates to the public that the city does not wish to meet the needs of its residents and instead relies on discriminatory NIMBYism policies that in the end, serve nobody.
Cities across the country, including in Hamilton and Toronto, have been very poorly received for their unempathetic and dangerous approach to homelessness. St. Catharines does not have to follow their lead. We have the opportunity to set a new, more responsible example for cities throughout the province and country.
You cannot criminalize and privatize your way out of the housing crisis that you have created.
We urge the City of St. Catharines to:
remove these barriers

immediately

and;

refocus their efforts to robust funding in favour of

safe and affordable housing, emergency shelter space, and support services.
Housing justice is reproductive justice.